Employee Placement by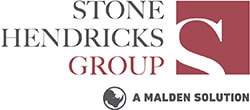 Our team understands the power of a well-formed employee base to help your business achieve its goals. We use advanced training, proprietary technology, and a vast network of people across industries to ensure your direct-hire search, and your business, is successful. Stone Hendricks Group has combined years of experience and a diversity of talent to provide businesses with timely, effective job candidates. We are a direct-hire search firm and work with businesses, large and small, to provide qualified, pre-interviewed job candidates in blue and grey-collar roles, as well as white-collar and executive roles.
Recruiting Services
Malden Solutions has over 17 years of experience working with employers to attract and retain skilled employees with comprehensive and enticing employee benefit packages. As a result, we've learned a great deal about how to discover and hire qualified employees for a variety of insurance industry positions. Malden Solutions is pleased to offer recruiting services for insurance agencies aimed at giving you the skilled and competent individuals you need. We deliver you top talent with incredible reliability, consistent quality, and amazing customization. Our staffing agency professionals are dedicated to getting you the human resources you need whenever and wherever you need them.
Direct Hiring Solutions
Malden Solutions can assist insurance companies with hiring any number of candidates to fill their needs. Our recruiting experience encompasses a wide variety of positions, locations, and product specializations to meet the specific needs of your insurance company. We conduct in-depth consultations with all of our insurance clients to understand their company, the exact requirements of the job, and who the best fit for their team would be. Whether you need one position filled or one hundred, we have the expertise to find the right fit for your workplace.
Key Person Insurance Recruiting Services
Malden Solutions offers key person insurance recruiting services to fill vacancies that are exceedingly specialized or seemingly impossible shoes to fill. We have a great deal of experience seeking high-quality candidates that are a perfect match for your company culture and job requirements. Our searches begin by identifying top candidates who are prepared to be powerful assets to your organization. They continue by evaluating their experience and ensuring their fit for your needs. We have a rigorous interview and deliberation process to only deliver the most qualified candidates to your company. Thanks to our experience and connections within the insurance industry, we have an enormous talent pool from which to find your key person hires.
Hiring Solutions to Make Your Job Easier
Malden Solutions offer recruiting services for insurance agencies designed with you in mind. We never have any surprise costs or hidden fees. Our identification and screening process is designed with productivity and speed in mind. We don't waste our time, and you will no longer need to waste hours searching for the right applicant. Malden Solutions also takes care of pre-screening applicants to give you an increased peace of mind. Our job is making your job easier.
Insurance Recruiting Services
Malden Solutions has a wealth of expertise providing employer insurance solutions, HR solutions, and individual insurance solutions to businesses both big and small. Our team of seasoned professionals can help you navigate the rapidly-changing world of insurance with ease. We partner with businesses and individuals throughout the country to provide our dedicated services for employee benefits, but also work within our surrounding communities in Baltimore, Hunt Valley, Annapolis, and Columbia. Contact us today to learn more about how we can provide effective, dynamic payroll solutions for your business.