About Us
About Malden Solutions
For over 17 years, Malden Solutions has been providing an unparalleled customer experience for employers and individuals as a full service insurance broker. We are passionate about providing dedicated services for employee benefits and connecting you with the quality coverage your employees need.
Cut Out the Middle Man
As a direct-to-carrier agency, Malden Solutions offers robust employee benefits packages without the middle man. We communicate directly with premier insurance companies and work on your behalf as both your insurance agent and your service provider. Our employee benefits services eliminate the stress of contacting individual insurance companies and waiting on hold for astronomical periods of time to get answers to questions. Your company will work hand in hand with the same knowledgeable, committed support team every year with Malden Solutions. You can concentrate on running your business while we concentrate on providing top-notch service to you and your employees.
Benefit from Our Expertise
We have spent over 17 years cultivating and nurturing our relationships with insurance companies. As a result, all of our partners and clients benefit from our access to preferential underwriting and excellent policies. Our 17 years of experience also allows us to quickly and easily answer any questions that you may have throughout the employee benefits process. Whether you are a large employer seeking to attract and retain employees through a more appealing employee benefits package or a small family seeking a life insurance policy that offers greater peace of mind, we would love to help.
Flexibility to Meet Your Needs
At Malden Solutions, we know that every employer is different. There is no one size fits all employee benefits package. That is why we focus on offering an impressive, comprehensive range of employee benefits, voluntary benefits, and individual insurance benefits. We will work with you to find the exact insurance policy to meet your needs without any stress. We provide customized solutions that meet our client needs in the most cost-effective manner possible, without the middle man.
Customer Care When You Need it the Most
Making an insurance claim can be a stressful process, whether you are doing so after a minor injury or a major illness. The team at Malden Solutions works to simplify the claims process and partners with carriers who provide fast, easy to understand claims processes so that you can focus on what is important while we help you to maintain your previous quality of life.
Our Team
The Malden Solutions team is comprised of seasoned insurance and financial professionals who are passionate about protecting the quality of life for your employees through employee benefits, voluntary benefits, supplemental employee benefits, and executive insurance benefits. Our team provides unmatched customer service to each of our customer relationships, whether they are just forming or 15 years old, and we continually strive to exceed your expectations.
Joshua Pincus-Sokoloff
Managing Partner, Founder
Josh was born and raised in New York City until his family re-located to Baltimore, MD in 1992. In 2000 he enrolled at The University of Maryland, College Park and graduated Cum Laude in 2004 with a B.S. in Psychology, a minor in Spanish, and a citation from the honors college. Josh entered the employee benefits industry immediately after graduation at the age of 21. Josh married his wife Kathleen in 2011 and they live in downtown Baltimore.
Over his Career, Josh has worked with hundreds of Employers to assist in creating and enhancing their benefit packages. He has worked hard to develop relationships with clients, insurance carriers, and other industry partners and believes that these relationships allow his firm to provide a unique approach to the development and maintenance of a benefit package.
Josh began as an Aflac sales rep and over the years was asked by countless clients if he knew anyone who could provide the same type of service in the Core benefit arena as he and his team were able to provide with Voluntary Benefits and in 2015, Malden Solutions was born. With a service-first approach to benefit plan design and administration, Josh and his team of dedicated agents and administrators believe that the quality of any benefit program lies in the ability to understand and utilize the benefit package available.
---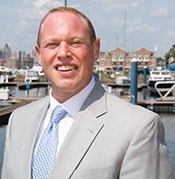 Scott Nathan
Special Projects Coordinator
Scott is a true Marylander and has lived in the Free State all of his life. In 2005 He received a Bachelor's degree in Finance from the Robert H Smith School of Business at the University of Maryland, College Park.
After college, Scott began his career in voluntary benefits and focused on providing extraordinary customer service. At that time, he worked exclusively with Aflac and had the opportunity to work with mid to enterprise level clients with a concentration in the Healthcare and Construction industries. Scott and Josh have worked closely together for over a decade and in addition to managing a sizable personal book of business, Scott also assists with large account coordination and policy design for the agency as a whole. While the carriers and programs have expanded over the years, Scott's driving focal point through his career has always been dedicated client service.
Scott and his fiancée Winnie currently reside in Silver Spring, Maryland. In addition to his insurance career, Scott is passionate about financial literacy, the Baltimore Orioles, and all things Terps!
---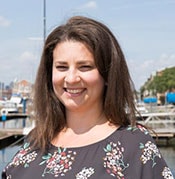 Cori Whidden
Director of Claims and Administration
Cori was born and raised in Silver Spring, Maryland and currently resides in Smithsburg, Maryland. Cori entered the employee benefits industry in 2012 after working as a manager at a large boarding kennel for many years. Cori and her husband Greg got married in 2008 and welcomed their daughter Samantha to the family in 2015.
Cori originally started as a claim's administrator for Aflac policyholders and expanded her role within the agency from there. Over the course of her career, Cori has developed countless servicing procedures for both corporate and individual clients with a focus on simplifying claims and administrative processes for all carriers. Cori's commitment to customer service has earned her countless accolades with the client base of Malden Solutions. She works hard to ensure that policyholders are not only able to understand how their policies work but also are able to utilize them during their time of need.
Partner with Malden Solutions Today
Malden Solutions has a wealth of expertise providing employer insurance solutions, HR solutions, and individual insurance solutions to businesses both big and small. Our team of seasoned professionals can help you navigate the rapidly-changing world of insurance with ease. We partner with businesses and individuals throughout the country to provide our dedicated services for employee benefits, but also work within our surrounding communities in Maryland, Northern Virginia, and Washington, D.C. Contact us today to learn more about how we can provide effective, dynamic solutions for your business.