Employee Benefits by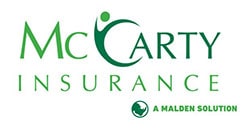 Our team works with all types of businesses to design, implement and service health, dental, vision, life, disability, and voluntary benefits. The end result is a program that is cost-effective, maximizes employee value, and meets the needs of your company's bottom line. As the insurance industry continues to change, the insurance products that attract and retain employees are changing as well. Our employee benefit consultants can guide you through the process of exploring your options and educating your employees on your offerings.
Health Insurance
Health insurance plans are common employer offerings. These insurance plans provide a comprehensive spectrum of inpatient and outpatient health services. Group plans share the cost of the health insurance premium with your employees. Your business's premium contributions will not be subject to federal taxes, and employee contributions can also be made pre-tax to lower their taxable income.
HMO Plans
Health Maintenance Organization (HMO) plans offer a network of healthcare providers to your employees. Each employee will select a primary care provider (PCP) to coordinate their health care. HMO health insurance plans typically provide coverage for most preventive care. Depending on the plan, there will be an annual deductible and copays associated with non-preventative care visits. HMO health insurance plans are appealing to employees who see their PCP on a regular basis for preventative care and checkups.
---
PPO Plans
Preferred Provider Organization (PPO) plans allow employees to see any health care provider in the associated network without a referral. Employees may not need to choose a primary care provider and will be responsible for co-pays for non-preventative care and annual deductibles. PPO health insurance plans are most appealing to employees who need to seek specialist care on a regular basis.
---
EPO Plans
Exclusive Provider Organization (EPO) plans offer employees access to all health care providers within their network, but not outside of it unless it is an emergency. EPO plans are well-suited to employees who do not mind restricting themselves to providers within a set network to receive their care.
---
POS Plans
Point of Service (POS) plans are a combination of HMO and PPO plans, as they require a primary care provider but also allow for limited access to out-of-network providers. If employees are willing to pay a greater amount for the freedom and flexibility of choosing their own providers, this plan could be very appealing to them.
---
HDHP Plans
High Deductible Health Plans (HDHP) can be PPO, EPO, or HMO plans with a very high deductible that must be met before health insurance benefits kick in. HDHP offerings are appealing to employees who don't want to spend much on their health insurance premiums and who don't expect to use much medical coverage over the course of the year.
---
Dental Insurance
Major medical insurance plans do not typically cover one of the most expensive types of health care—dental care. Dental insurance will reduce the cost of dental treatment for your employees and encourage employees to seek preventative dental care, in turn increasing their overall health and lessening the likelihood of a serious problem in the future.
---
Vision Insurance
Vision benefits are also not offered in many major medical insurance plans, and they are very affordable to provide. Vision insurance can be offered to all employees and help offset eye care and eye exam expenses for your workers. Vision insurance is a necessity for employees who are at an increased risk of eye issues, including those with Diabetes or a family history of vision issues.
---
Group Ancillary Benefits
Short-Term Disability
Short-term disability insurance covers an initial short period in which your employee is unable to work, whether it is a few weeks or a few months. Short-term disability insurance will not overlap with long-term disability insurance, so if both are offered the benefit periods will not overlap. Short-term disability insurance is a common employee benefit, so most attractive applicants will expect this in their benefits package.
---
Long-Term Disability
Long-term disability insurance, depending on the policy, can be in place from anywhere to two years to ten years. Depending on the length of the benefit period, the premium will be lower or higher. Long-term disability insurance is an important benefit, as one in four employees will face a long-term disability at some point in their work career.
---
Life Insurance
Malden Solutions has partnerships with reliable insurance carriers who offer whole, term, and universal life insurance.
Whole
Whole life insurance is a type of permanent life insurance that offers employees stable rates for their entire lives and a potential return on the cash value within their policy.
---
Term
Term life insurance offers employees the greatest amount of coverage possible for the most competitive rate. Term life insurance provides protection for a set period of time (typically starting at 10 years) and can be customized to meet your employee needs.
---
Universal
Universal life insurance is a type of permanent life insurance that offers both peace of mind and flexibility. Universal life insurance has flexible premiums and coverage amounts, so that employees can adjust what they need as they grow in their personal and professional lives.
Long Term Care Insurance
Long term care insurance protects employees in the event that they need to be admitted to a long-term care facility, like a rehabilitation center or assisted living facility. Long term care insurance is particularly valuable to employees who are nearing the end of their tenure with your company and preparing for retirement.
Group Life Insurance
Group Life Insurance allows employers to provide either a flat dollar amount or a multiple of and empployee's salary in Life Insurance for as long as the person is employed with the company. Employees can also purchase additional life insurance on a voluntary basis without underwriting.
Voluntary Insurance
Malden Solutions offers an impressive catalog of voluntary insurance offerings to bridge the gap between what your business can afford to offer and what you need to offer your employees. Learn more about our voluntary benefits solutions here.
Identity Theft Protection
As a business operating in the modern world, offering your employees a sense of security is more important than ever before. Identity theft insurance gives your employees additional protection and can offset the enormous financial costs of repairing credit history in the event that their identity is compromised.
The Options Plus Card
Options Plus is a simple way for employers to offer discount benefit packages tailored to meet the needs of their employees. The Options Plus card includes over 30 programs including dental, vision, pharmacy, pet care, identity theft, and additional health and wellness benefits. This discount benefits program is a fantastic way to offer your employees a great deal of choice and savings without needing to make an overwhelming investment in benefits. The Options Plus Card program is not a replacement for insurance but can be offered in addition to additional insurance benefits.
RX Valet
RX Valet is one of our most exciting individual benefits, as it equips participants to offset the challenges of rising prescription drug costs nationwide for a low, yearly rate or through their employer. RX Valet provides individuals with a great deal of prescription drug savings and allows them to pick up their prescription at a pharmacy of their choice or have it sent straight to their door. They will receive a printed or digital RX Valet card that will allow them to pick up their prescription at one of RX Valet's 60,000+ participating national pharmacies.
Partner with Malden Solutions for Experienced Service
Malden Solutions has a wealth of expertise providing voluntary benefits, employee benefits, and executive benefits to businesses both big and small. Our team of seasoned professionals can help you navigate the rapidly-changing world of insurance with ease. We partner with businesses and individuals throughout the country to provide our dedicated services for employee benefits, but also work within our surrounding communities in Baltimore, Annapolis, Columbia, and Hanover. Contact us today to learn more about how we can provide effective, dynamic solutions for your business.